Driving intermodal automation and efficiency through Rail OCR
Rail OCR Portal
As the number of containers shipped via rail continues to grow, so does the need for automated inspection, identification and inventory of rail containers. Camco's Rail OCR Portal provides a solution for remote visual inspection and automatic identification of containers and railcars. It comes with a Train Gate Operator application for further processing and exception handling.
Concept
The rail OCR portal is equipped with Camco's renowned camera systems and OCR engines, and further extended with various sensors. When a train drives through the camera portal, the linescans generate high-quality images of each container's left, right and top side, while optional area scans take images of the container's front and back. Collected OCR data are container number, ISO code, non-ISO container number, railcar and chassis number, IMDG and seal presence, and door direction.
Using a sophisticated railcar detection and identification system, the rail OCR system is able to return the exact position of every container on an identified railcar. Besides railcar number reading, the system supports AEI tags reading for the US and Australian markets.
Camco's rail OCR solution supports running trains, stops and shunting without delaying or hindering the operational processes in any way. It furthermore supports double-stack containers and double-track trains.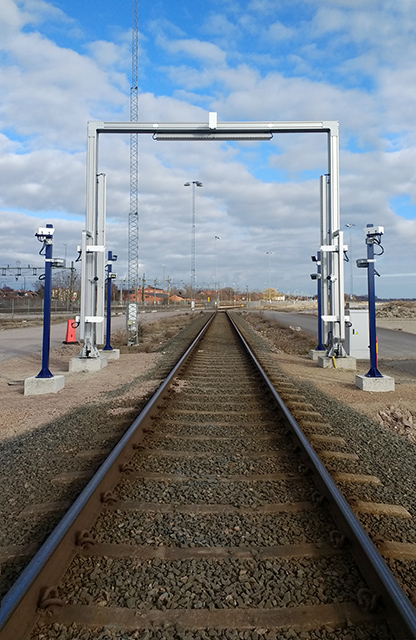 Post processing with Train Gate Operator
Before the OCR data is sent to the TOS, operators can use the Train Gate Operator application for post-processing tasks. This application allows operators to visually inspect the condition of each container and railcar, and verify, correct and validate the OCR-processed data. When the collected information is complete and correct, the processed data is sent to the TOS for further processing. The validation process takes only a few minutes, and can be easily performed by a gate clerk, locally or remote, for one or multiple sites.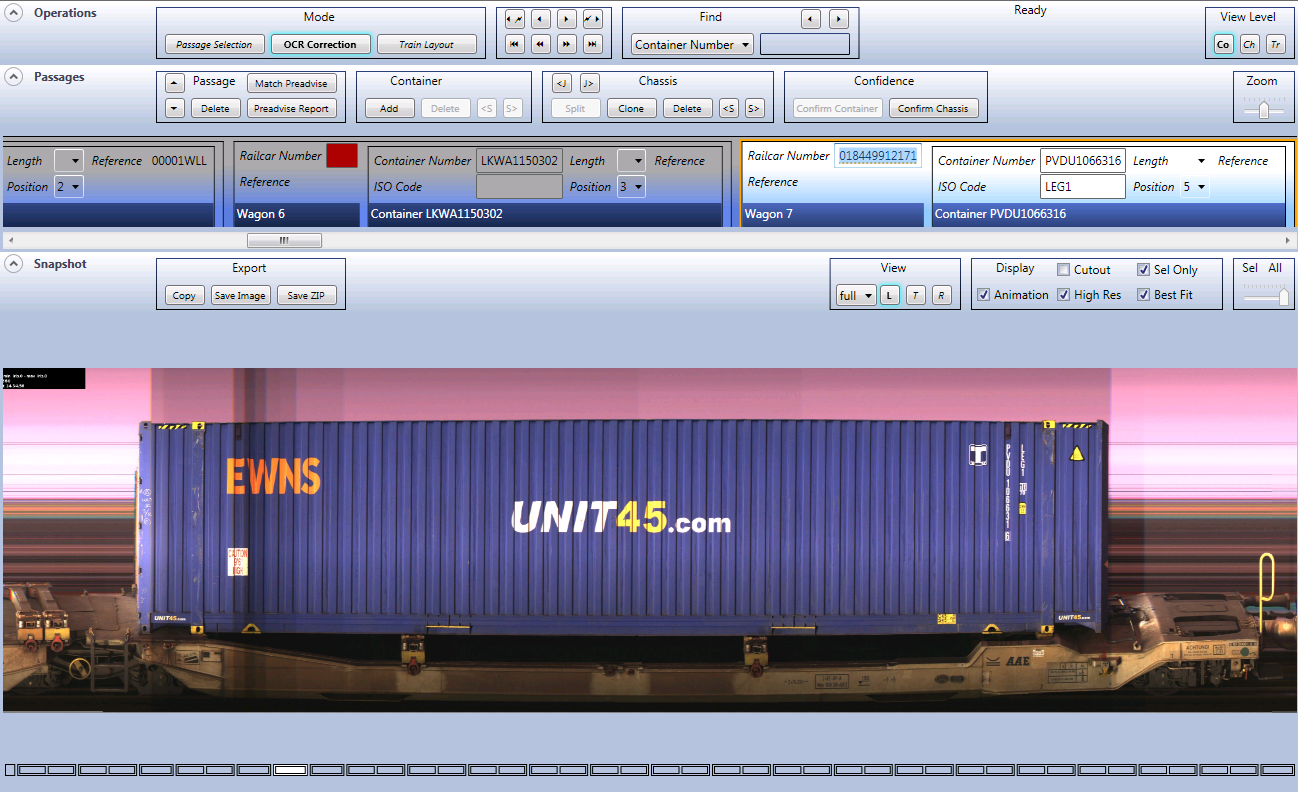 Using TrackView operators get a complete actual inventory of the railcars located on the shunting tracks. When railcars are moved, the inventory is updated accordingly, simplifying further automated container handling.

Market reference
Camco's Rail OCR solution is renowned for its unparalleled image quality and excellent OCR accuracy rates. In Europe it's the number one by number of installations.
Key Features
No limitation in the length of trains.
Supports OCR of intermodal, non-ISO containers and trailers.
Supports multi-national train types and configurations: single and doubled stacked.
Supports shunting.
Supports tracking of railcars over multiple rail tracks.
Returns load type, position and direction per railcar.
Supports European railcar numbers and American & Australian railcar AEI tags.
Linescan technology for optimal OCR accuracy.
Seamless interaction and integration with the local TOS or other host system.
Benefits
Camco's Rail OCR solution allows terminal and rail operators to automatically perform train inventories, associating container data with railcar and train positioning. This results in faster train loading and discharging, increasing productivity while reducing operating costs. The post processing of several rail portals can be performed on one centralized location.