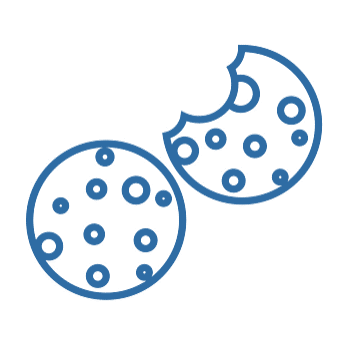 Our website cookies to improve your experience visiting our website and to be able to analyze the visits to our website overall. Therefore, we have implemented this Cookie Policy. If you want to browse our website, this policy is deemed to be accepted.
What are cookies?
Cookies are text files with small pieces of data — like a username and password — that are used to identify your computer as you use a computer network. We store them on your browser or the hard drive of your computer if you agree to us collecting the cookie.
The following are some of the different types of cookies:
Strictly Necessary Cookies. Strictly necessary cookies are essential for websites to work. This type of cookie does not collect any personally identifiable information about you and does not track your browsing habits. For example, Camco uses a strictly necessary cookie to save your language preferences and translate the website accordingly.
Analytical/ Performance Cookies. These cookies are used specifically for gathering data on how visitors use a website, which pages of a website are visited most often and so forth. These cookies monitor only the performance of the site as the user interacts with it. All the data collected is anonymous and is only used to improve the functionality of a website. No personally identifiable information is gathered.
Functional Cookies. These cookies allow websites to remember the user's site preferences and choices they make on the site including username, region, and language. This allows the website to provide personalized. They are anonymous and don't track browsing activity across other websites. Functionality cookies can include first party, third party, persistent or session cookies and are used to provide services you request. These cookies can remember your preferences to boost the user experience on a website.
Targeting Cookies. These cookies are specifically designed to gather information from you on your device to display advertisements to you based on relevant topics that interest you. Advertisers will place these cookies on a website with the website operator's permission. The information the cookies gather on you can be shared with other advertisers to measure the performance of their advertisements.
Cookies can also be divided in:
First-party cookies. These cookies are directly stored by the website (or domain) you visit. These cookies allow website owners to collect analytics data, remember language settings, and perform other useful functions that provide a good user experience. The domain host can see the data that the cookie retrieves.
Third-party cookies. These cookies are created by domains that are not the website (or domain) that you are visiting. These are usually used for online-advertising purposes and placed on a website through adding scripts or tags. A third-party cookie is accessible on any website that loads the third-party server's code. 
Why we use these cookies
The cookies currently used by this website belong the categories of strictly necessary cookies, analytical cookies and functional cookies. These cookies are used to
To enable technical functions of the website;
Enable functions such as embedded YouTube videos;
Analyze the usage of our website for marketing purposes;
Save your cookie preferences.
How can you manage cookies?
You can manage the cookies that you want to accept or block in our browser. If you block functional, analytical, and/or strictly necessary cookies, there is a chance that certain parts of our website will not work well or will not work at all.
Follow these links to learn how to set your browser:
All of our cookies expire after a specified fixed term that is decided by us or the third party. These terms can be found in the privacy preference centre. Session cookies always expire at the end of the session.
Cookies used by us
The cookies specifically used by our website can be found here.
Changes to this cookie notice
Camco reserves the right to change this notice at any time. The most recent version will be binding as of your first visit to this website after the change.
Version: June 19, 2023.