通过Camco的铁路OCR系统实现多式联运的自动化和高效率
铁路OCR龙门
随着铁路运输的集装箱数量继续增加,对铁路集装箱的自动化检查、识别和库存的需求也在日益增加。 铁路OCR龙门 为集装箱和铁路车辆的远程目视检查和自动识别提供解决方案。系统还包括 火车闸口操作员应用程序 application 以进行进一步的图片处理或者异常处理。
设计理念
铁路OCR龙门装备了Camco闻名于世的相机系统和OCR识别引擎,并且安装了各种传感器。当火车通过相机龙门时,线扫描相机可以生成集装箱的左、右和顶部的高质量图像,而(可选)面扫描相机则拍摄集装箱的前后图像。采集到的OCR数据包括集装箱数量,ISO代码,非ISO集装箱号码,车厢号码,托架号码,危险品标识及铅封有无,以及集装箱门方向。
Using a sophisticated railcar detection and identification system, the rail OCR system is able to return the exact position of every container on an identified railcar. Besides railcar number reading, the system supports AEI tags reading for the US and Australian markets.
Camco's rail OCR solution supports running trains, stops and shunting without delaying or hindering the operational processes in any way. It furthermore supports double-stack containers and double-track trains.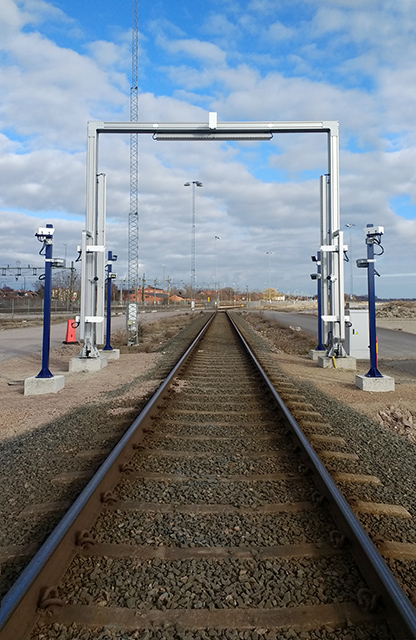 Post processing with Train Gate Operator
Before the OCR data is sent to the TOS, operators can use the Train Gate Operator application for post-processing tasks. This application allows operators to visually inspect the condition of each container and railcar, and verify, correct and validate the OCR-processed data. When the collected information is complete and correct, the processed data is sent to the TOS for further processing. The validation process takes only a few minutes, and can be easily performed by a gate clerk, locally or remote, for one or multiple sites.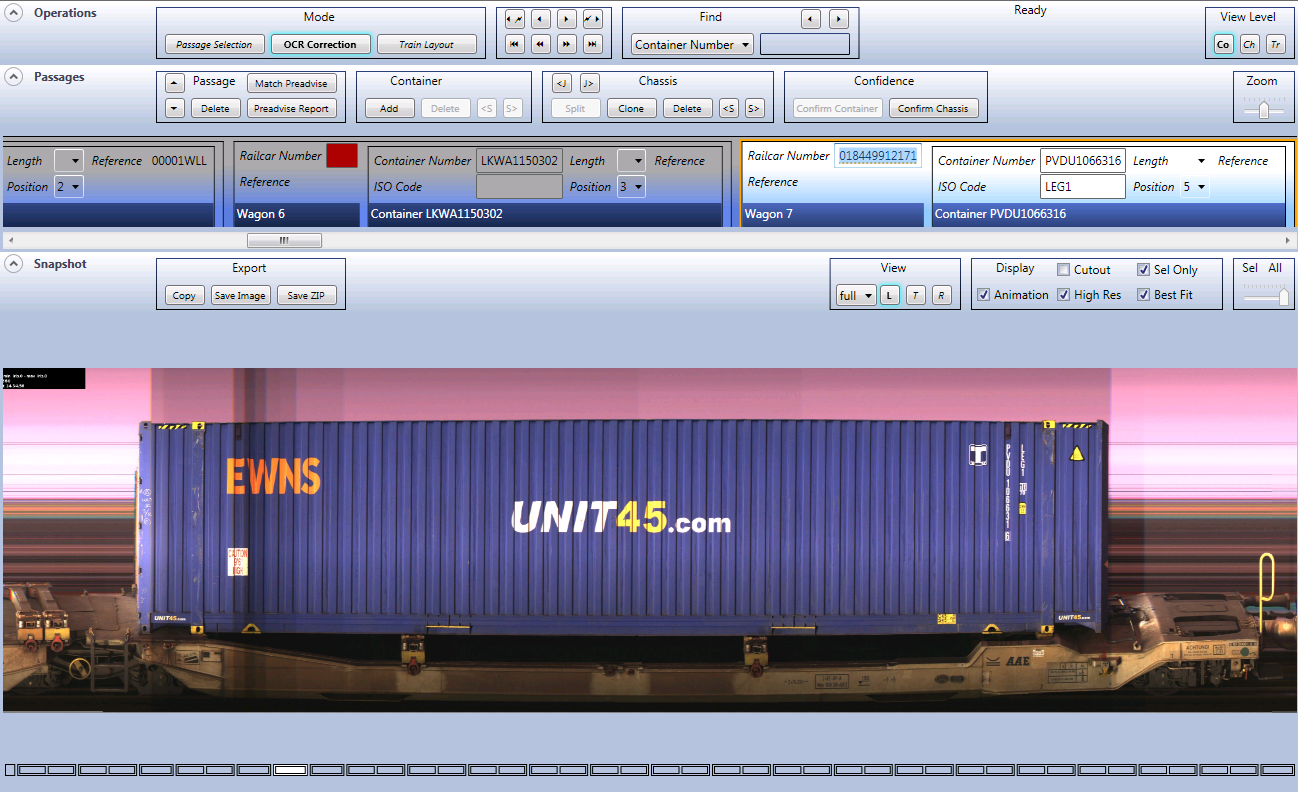 Using TrackView operators get a complete actual inventory of the railcars located on the shunting tracks. When railcars are moved, the inventory is updated accordingly, simplifying further automated container handling.

Market reference
Camco's Rail OCR solution is renowned for its unparalleled image quality and excellent OCR accuracy rates. In Europe it's the number one by number of installations.
关键特性
No limitation in the length of trains.
Supports OCR of intermodal, non-ISO containers and trailers.
Supports multi-national train types and configurations: single and doubled stacked.
Supports shunting.
Supports tracking of railcars over multiple rail tracks.
Returns load type, position and direction per railcar.
Supports European railcar numbers and American & Australian railcar AEI tags.
Linescan technology for optimal OCR accuracy.
Seamless interaction and integration with the local TOS or other host system.
优势:
Camco's Rail OCR solution allows terminal and rail operators to automatically perform train inventories, associating container data with railcar and train positioning. This results in faster train loading and discharging, increasing productivity while reducing operating costs. The post processing of several rail portals can be performed on one centralized location.