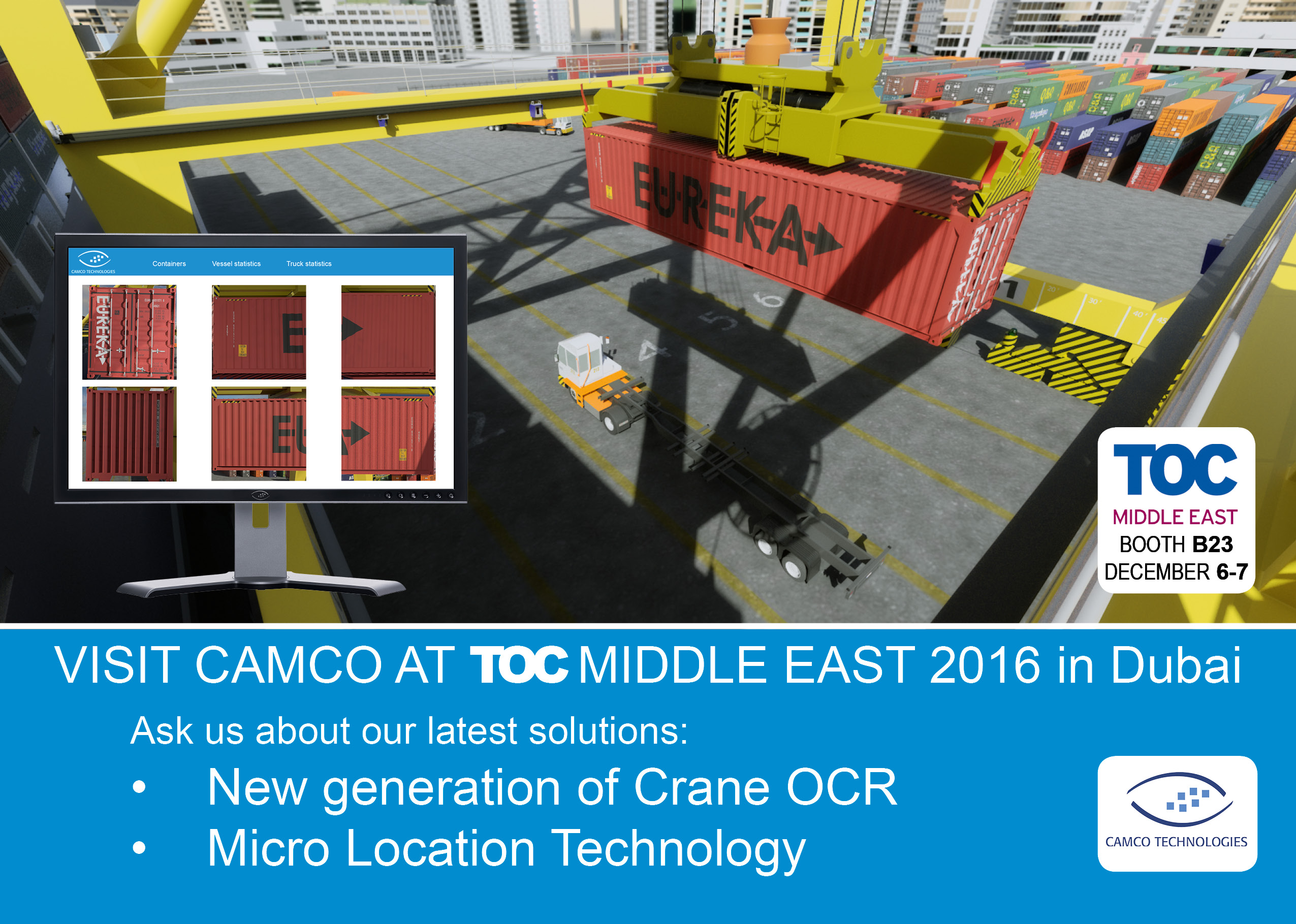 Camco presents its latest Terminal & Gate Process Automation solutions at TOC Middle East held in Dubai this year.
Among our solutions:
Crane OCR: new generation SideCatcher and BoxCatcher systems.
Ground-breaking Micro Location Technology allowing easy and accurate Auto-handover.
Truck and Rail OCR portals – Best of Class!
We will be more than happy to meet you at booth B23 to deep dive in these state-of-the-art solutions.
Camco Sales Team